800-768-6024
SKYPE: wgnpdm


Support
Right-click options for text selection
If you select some text in the D-Web editable region and right-click it, a pop-up menu will be displayed containing the available action options: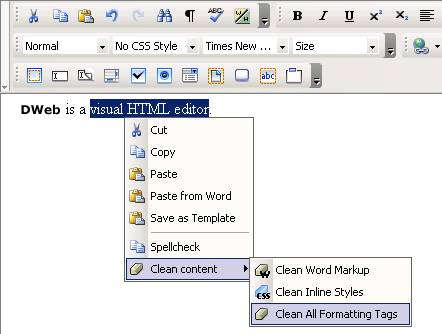 The text contextual menu provides the following operations:
Note: On Mozilla the Cut, Copy, Paste, and Paste from Word menu entries are disabled due to a security feature.
As you noticed, the right-click contextual menu groups together options often needed. Use it whenever you want to save time with accessing certain commands.